Moving Checklist: Key to An Easy Move!
Moving to your next home? Great! This can be a very laborious task; therefore, ad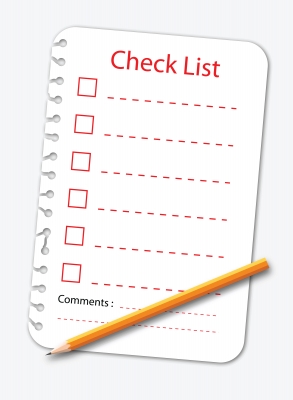 vance and thorough planning is the key to an easy move. There are so many decisions to make and details to remember. Therefore, a checklist will help you get organized and stay organized throughout the move. Since moves can take 8 to 10 weeks from start to finish, it's best to start planning early. So let's take a look at the list of helpful pre-move activities to spread over eight weeks.
Call for estimates from 3 professional movers.

Draw a floor plan of your new home use decorating charts and grid to place furniture to scale in each room and decide which furniture to move, which to dispose of, and which to replace or add.

Inventory all possessions.Decide what to move, sell, replace, or donate to your favorite charity.

Complete US postal change of address forms.

Obtain copies of all medical, dental, legal, accounting, and veterinarian records (if you have pets).

Make arrangements for record transfers between schools on both ends of the move (if you have school-aged children).

Itemize moving related costs with mover including packing, loading, special charges,

insurance, etc.

Repair, send out for re-upholstery, or clean furniture, drapes, carpeting, as necessary.

Advertise a garage/yard/tag sale to dispose of unneeded furniture, accessories, clothes, etc.

Arrange for short-term or long-term storage if you will need it.

Make travel arrangements for pets.

Assemble sufficient supply of packing materials, equipment.

Contact utilities on both ends of the move, order termination or turn-on for occupancy date.

Terminate newspaper and other delivery services.

Notify friends and neighbors of new address (and phone number if possible).

Fill any necessary prescriptions, medications, needed for the next two weeks.

Defrost refrigerator and freezer.

Order pizza, wings, and beverages on moving day.

Pick up cash for your trip and a certified check for the mover's invoice.

Pack items you need to take with you including valuables, financial records, and personal papers.

Carefully mark LAST BOX PACKED-FIRST BOX UNPACKED containing books, kitchen supplies, etc.
Now that you have completed these activities, have a Happy Move!